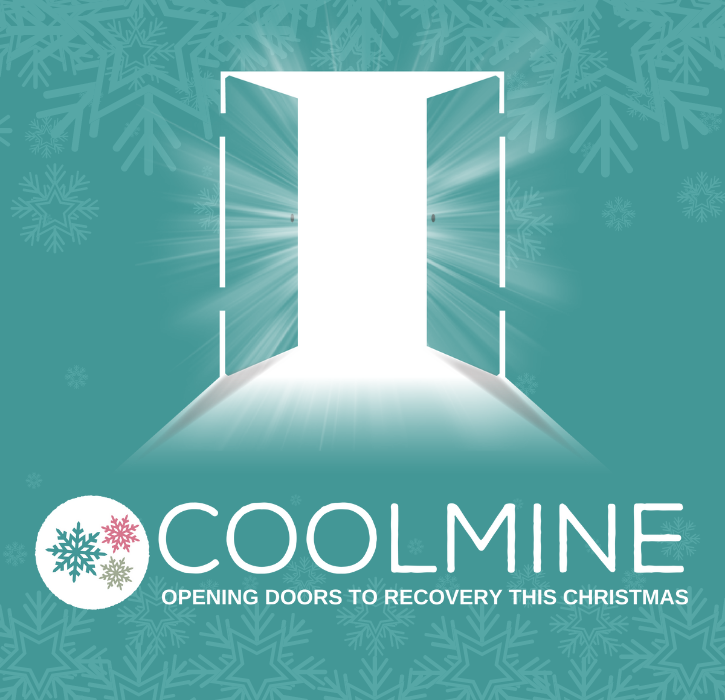 COOLMINE OPENS DOORS THIS CHRISTMAS
Recovery from drug use opens doors to relationships, education, employment, safe housing and so much more. This Christmas, can you help Coolmine open doors? Launching on 1st December, Coolmine Opens Doors is a virtual advent calendar with a new surprise behind each door, including raffles, auctions, music, recipes, crafts and Christmas goodies! Or why not spread the joy with a heartfelt Coolmine Christmas card?
SHOP CHRISTMAS CARDS
Want to join in the fun on 1st December? Pop your email in the box below and we'll send you a reminder!
VOYAGE OF RECOVERY
COOLMINE IS A DRUG & ALCOHOL TREATMENT CENTRE THAT
BRINGS CLIENTS ON A JOURNEY OF RECOVERY.
By providing quality community, day and residential services with a self-help approach we facilitate recovery. Peers and staff act as facilitators of change with abstinence and a way forward as the ultimate goal.
We believe everyone should have the opportunity to overcome addiction and lead a fulfilled & productive life including the most
vulnerable members of Irish society.
OVERCOMING ADDICTION SUPPORTING RECOVERY
of retained participants reported to be free from illicit drug use 24 months after intake.
of graduates reported to be illicit drug free 24 months after program.
of retained participants were still engaged with 6 months after intake.
In Coolmine, my key worker and the facilitators could read me like a book. They'd always volunteer me to do something to take me out of my comfort zone. At the time I felt awkward and uncomfortable, but I can see now where the growth is

Simon
Coolmine has saved my life, brought me back into society better than ever brought me closer to my family, helped me face responsibility and for once in my life I'm no longer running. I'll always be grateful for everything they helped me with. The staff were amazing to me and I'm super happy to say I've turned my life from negative to positive.

Michael
My concept in Coolmine was: Believe in yourself, and everything is possible. My key-worker, Michelle, always told me that if you change your negativity around to the positive, you'll do very well in life.

Anto
I spent the first three weeks in Ashleigh detoxing and although it was physically and mentally draining it was made so much easier by the help and support of my peer in Ashleigh and the staff, especially the creche staff. I was able to go to groups and talk about what was going on for me while being safe in the knowledge that my child was being very well taken care of in a safe and secure environment that was only a few doors away.

Aoife
I'll always be grateful to Coolmine. Basically, Coolmine opened up a whole new way of thinking for me, a whole new way of how I can live my life drug and crime free. I have a simple life. Be grateful for your health. Be grateful for what you have, not what you haven't got in life. Coolmine opened all those doors for me, and I just work the rest myself, which I still do.

Robbie