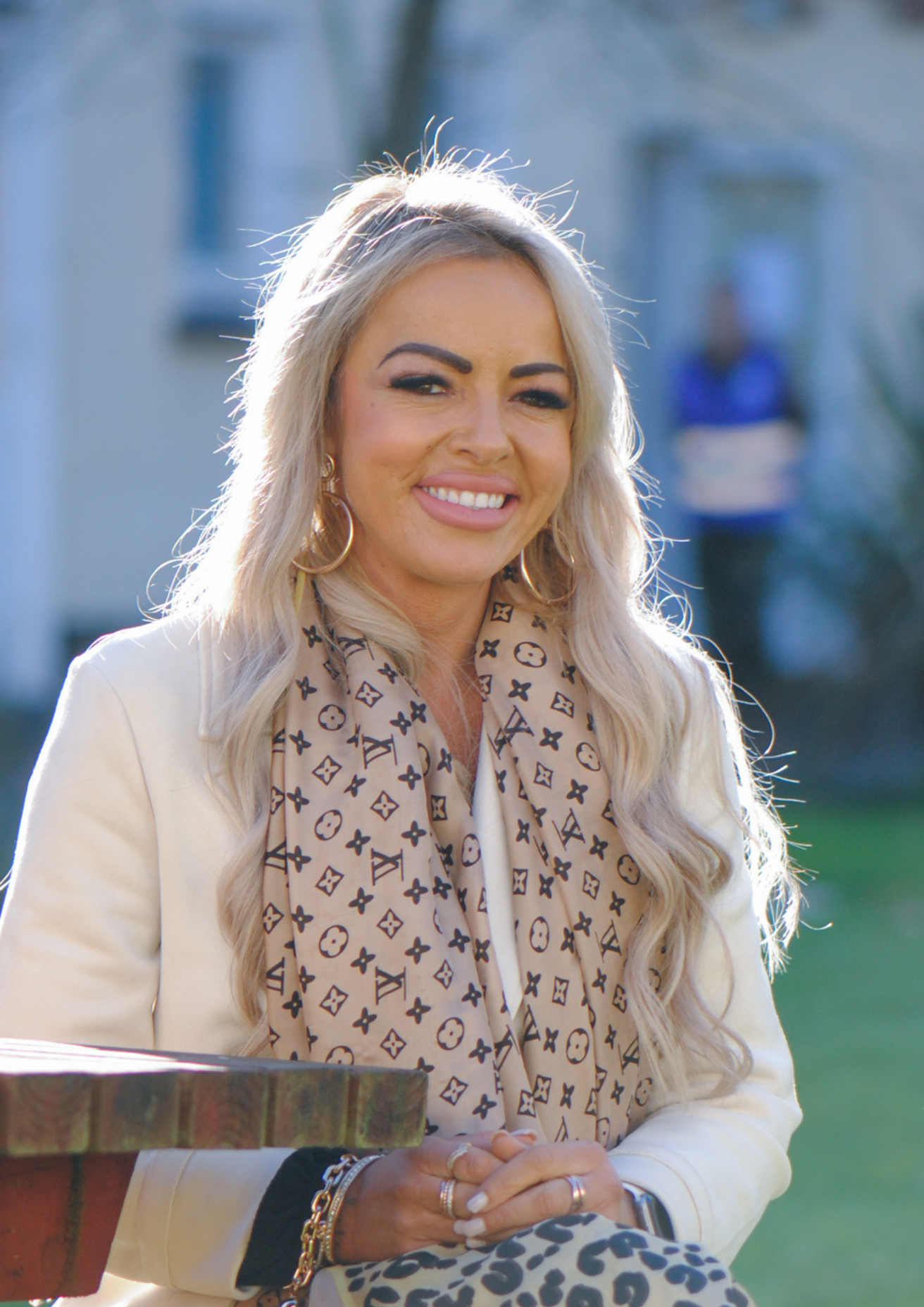 "Before I came to Coolmine, my life was in turmoil and very chaotic, as a result of my drug use. I had nothing in my life but the drugs that I was enslaved to. I had lost my son, family, friends, home and job, I remember the final days of being in that place as nothing but pain and misery. I had completely lost myself, I felt worthless and so alone. I was living in a dark side of life I never even knew existed.
"I heard about Coolmine from an old friend who was a graduate from years ago who was doing pre-entries in Cork and he suggested it would be the perfect place for me to go do my detox and get help to change my life. He told me how it saved his life and it gave me a glimpse of hope. This is where my journey began…
"When I arrived in Coolmine I always remember being greeted with a lot of warmth, then I met my "Big Sister" which instantly made me feel safer. Seeing the children in the residential gave Ashleigh House a sense of home and it helped me relax. I found everyone extremely kind and caring which increased my capacity to feel safe. This was the first time I felt the weight I had been carrying for so long was finally easing.
"While in Coolmine I learned about myself, my behaviours and why I used drugs. I learned a lot of coping tools and skills which helped me to live a productive life. We learned how to manage life as parents to our children through the Parents Under Pressure Program and many Relapse Prevention Skills, I learned new coping strategies like Positive Communication Skills and how to identify triggers when they arise.  I slowly began to believe in myself again, the Behavioural Pull Up System helped me become aware of my behaviours. I began to change them and slowly I started to mature. While in Coolmine I also learned how to connect with my emotions. Connecting with emotions was difficult as for many years all I knew was how to disconnect and run from my feelings, that's where drugs served their purpose.
"I learned I don't have to escape reality anymore. Coolmine thought me its ok to have feelings and emotions.  I was given the tools which helped me feel, and acknowledge what I was feeling, and that's where my healing began. I also learned how to assert myself which was something that I still practice today.
"Since being in recovery my life is a million miles away from where I was. I am living the fulfilled and happy life I have always wanted. I have an amazing relationship with my son, family and friends. I have my own home, a secure full-time job within Coolmine and I'm currently educating myself through college. I have hopes and dreams for my future and continue to achieve amazing things in life. Fitness and meditation are a big part of my social life and most importantly I have peace of mind and a contentment I've always longed for.
"I have achieved a lot since leaving Coolmine including educating myself. I now have a Level 5, 6 and 7 in Substance Misuse and Addiction Studies, I hope to complete a Degree in Counselling and Psychotherapy. I have set many other personal goals and have achieved every one of them to date.
"I wish people knew that there is light at the end of the tunnel. I have been in that dark place of loneliness and despair. I know how desperate it feels to have no hope but I am living proof recovery is possible, I am living a life I have always dreamed of thanks to Coolmine."
Can you donate to Coolmine today so mothers like Rachel can change their lives and help to support others over the next 50 years?
Donate Now
We have a busy schedule of events ahead for our 50th year of Coolmine and we would love to celebrate with you.
Find Out More