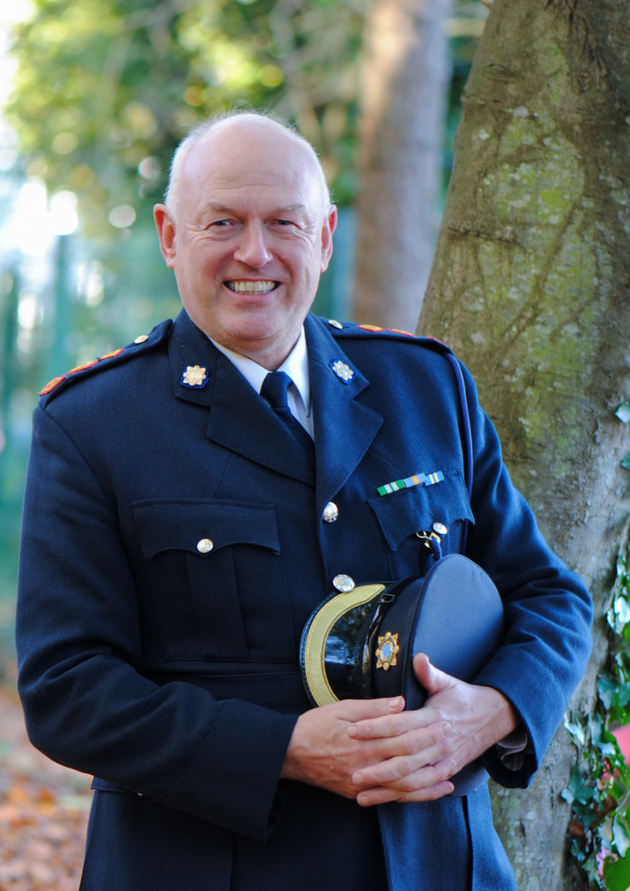 We are lucky enough to have the support of local community leaders such as Finbarr Murphy, who is Chief Superintendent with An Garda Síochána. Finbarr is a compassionate advocate for the work of Coolmine and works to provide opportunities for hope and reintegration into society for the graduates of Coolmine. 
"My first engagement with Coolmine Therapeutic Community was over 30 years ago when a young man who was before the Courts pleaded with the Judge not to send him to prison as he was now clean from drugs and was in recovery in Coolmine. Despite my scepticism, I had no difficulty in agreeing to a long adjournment of the case to see how things would work out. It was in effect a free bet; if he went back on drugs he would go to prison, if he recovered from his addiction he stayed out of prison and everyone was a winner. In this instance the recovery went well and a couple of years later I was in town with my wife when he came up to me and introduced me to his girlfriend and child and proudly told me he was working, he was still in recovery, he had his life back and was now brand new.
"Over the past 38 years that I have been in An Garda Síochána, time and time again I have seen how in the darkest moments of addiction, when all life's comforts and friendships have been devoured there is one spark of hope that never gets extinguished and that is Coolmine Therapeutic Community. That spark, when embraced resuscitates that which has died, rekindles relationships and allows its warmth and light to overcome the darkness.
"In recent times I have had the great pleasure of attending the annual soccer tournament between Gardaí, local business and those in recovery in the service. It is always a brilliant day where sport is played, stories told, barriers broken down, burgers enjoyed and friendships and respect are nurtured.
"But the real highlight of the year has to be attending Coolmine's Graduation evening. It is so inspiring and emotional to have the privilege of hearing the life stories of those who have graduated from Coolmine and who, having completed the programme are beaming with pride, smiling with their loved ones, planning their future and thanking the people of Coolmine for keeping that spark of hope alive and enabling them to take back their lives and once again become part of their own families and communities.
"So, on behalf of An Garda Síochána thank you Coolmine for all that you do. Not only for those in recovery but also for the broader community and for constantly proving to the world that there is always hope and that people can recover from addiction when given a second chance and the right supports."
Can you donate to Coolmine today so we can continue to inspire change in communities for the next 50 years?
Donate Now
We have a busy schedule of events ahead for our 50th year of Coolmine and we would love to celebrate with you.
Find Out More