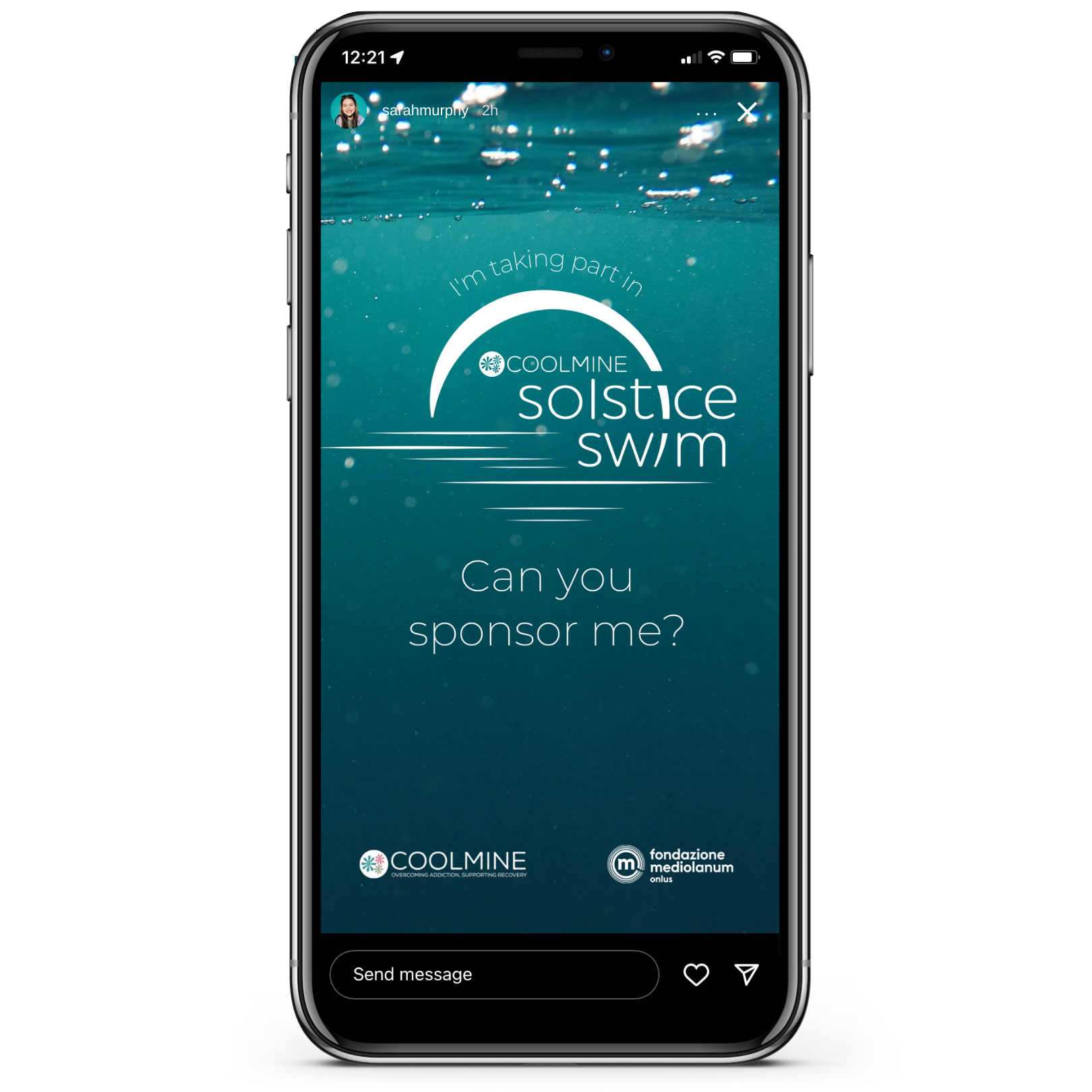 Let Everyone Know You're In
Thank you for registering to take part in Coolmine's first Solstice Swim. Now is your chance to show off! Let everyone know that you're brave enough to take a dip in the December sea and help us raise some much-needed funds for Coolmine.
We've created a selection of images below, perfect for you to share on social media to tell your friends and family that you're taking part.