"Like a lot of people during lockdown I was getting increasingly anxious and not sleeping properly. I was working from home and I live in a very rural area so I was not interacting with anyone in person and the only people I spoke to were via a computer screen or over the phone. I gradually got more depressed and withdrawn.
"As 2021 progressed I began to rely on alcohol more and more in order to help me sleep. In a short space of time I found I was drinking alcohol at various times during the day. Even to get through a work Zoom call required me to have a shot of vodka to steady myself.
"It got to the point in October 2021 that I had to have some alcohol the minute I woke up to stop the physical withdrawal effects and to just do simple things like getting out of bed and walking down the stairs.
"I realised I had a serious problem so I got my partner to drive me to A&E where I detoxed and remained in hospital for 4 days.
"When I got out of hospital it was a bank holiday. I knew that now that the physical withdrawals had stopped I had to do something about my mental dependence on alcohol. I went online to see what supports were available and I came across the Coolmine D15 CAT website. The next day I rang the office and spoke to Lorraine and we arranged for me to come in for a chat later that week.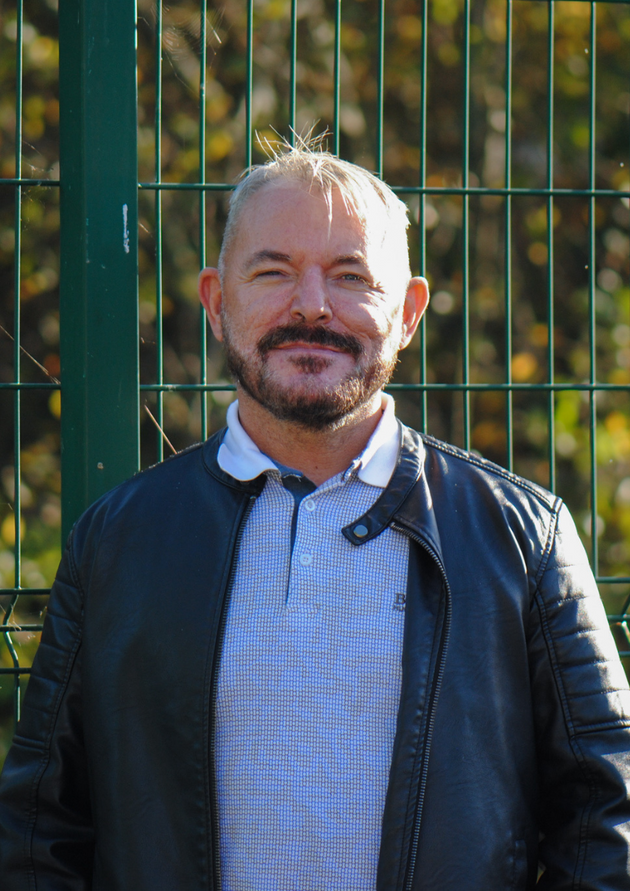 "While I knew I had a problem and needed help it wasn't easy for me to admit that. I had spent my adult life thinking I had to sort my own problems out so for me to admit what I felt was a shameful secret to a stranger was daunting. However, from the moment I walked through the doors of Coolmine D15 CAT I was given a very warm, empathetic welcome. I immediately felt at ease and felt comfortable telling Lorraine why I was here and what brought me to this day.
"The biggest thing for me was to realise just how many people have alcohol and drug dependence issues. I would have had the perception that addicts were a certain type of person who came from broken homes and were in and out of prison. That was not the case at all. From doing the sessions in Coolmine I quickly realised that I had so much in common with the other people who attended.
"Being able to talk in a safe environment about why we were in the room was eye-opening and gave me the confidence to not be afraid to open up and talk about my feelings.
"I had heard about CBT (Cognitive Behavioural Therapy) but had never actively looked into it before. It was such a useful tool for me to learn and put into practice. I learned what makes me anxious, stressed and how my brain can deceive me. I learned how to manage my emotions, how to have safeguards in place if I felt that I wanted a drink. The regular one-on-one sessions with Lorraine were so useful because I felt so comfortable talking about how I felt.
"I found my sense of humour again. I was more confident in work and in my relationships with friends and family. Even though I knew I couldn't drink again it didn't mean my life was over. It is obviously an ongoing experience and I know that I have to practice the tools I learned in Coolmine in all aspects of my day to day life because life happens. Just because I am not drinking it doesn't mean that sad, stressful things will not happen. Life is not all sunshine and rainbows and in 2021 I lost family members and friends and while it was sad and emotional I was able to properly deal with those feelings.
"My life has changed immensely. I am at the top of my game in work. I am doing things that I definitely did not think I could have done 2 years ago. I have a fantastic relationship with my partner and my family. I sleep well and eat well. I exercise and make sure I make time for my hobbies. I feel calm in my life and to be able to wake up in the morning and not have the awful feeling of dread and fear in my stomach is amazing.
"I have DJ'd a number of events and not once did I feel like I needed a drink to get through it. I had a sober holiday in Turkey and actually got up early to go on tours and do things like climbing a mountain and paraglide of a cliff. I have put myself forward for promotions in work and am now involved in an Equality, Diversity and Inclusion project where I am chairperson – where I work employs over 500 people so it is a big commitment. I cook more, I completed a number of DIY projects around the house. I invited my family to my house for Christmas and cooked Christmas dinner for everybody.
"I started to go to AA meetings and I regularly chair at those and I even did a 3 month stint of secretary of a morning Zoom AA meeting which I completed just before Christmas. I volunteer at a number of places.
"There is so much I have done over the last 15 months that I (at one time) never thought I would be able to achieve. Being in recovery has allowed me to regain my sense of humour, my drive and commitment and my confidence.
"The big thing to remember is that life gets better. Your life is not over just because you can no longer drink or take drugs. Yes, you might have to let certain people go out of your life but you will quickly realise that they should not have been in your life in the first place.
"Recovery gives you back all those things that you either forgot you had within yourself or that you didn't realise you had in the first place.
"You laugh, you cry but you are sober and that is a precious, precious gift.
"If anybody out there is struggling I would encourage you to reach out and ask for help. It is not a sign of weakness. In fact, asking for help is one of the bravest things you can do."
Can you donate to Coolmine today to give individuals like Gary opportunities for hope and recovery for the next 50 years?
Donate Now
We have a busy schedule of events ahead for our 50th year of Coolmine and we would love to celebrate with you.
Find Out More