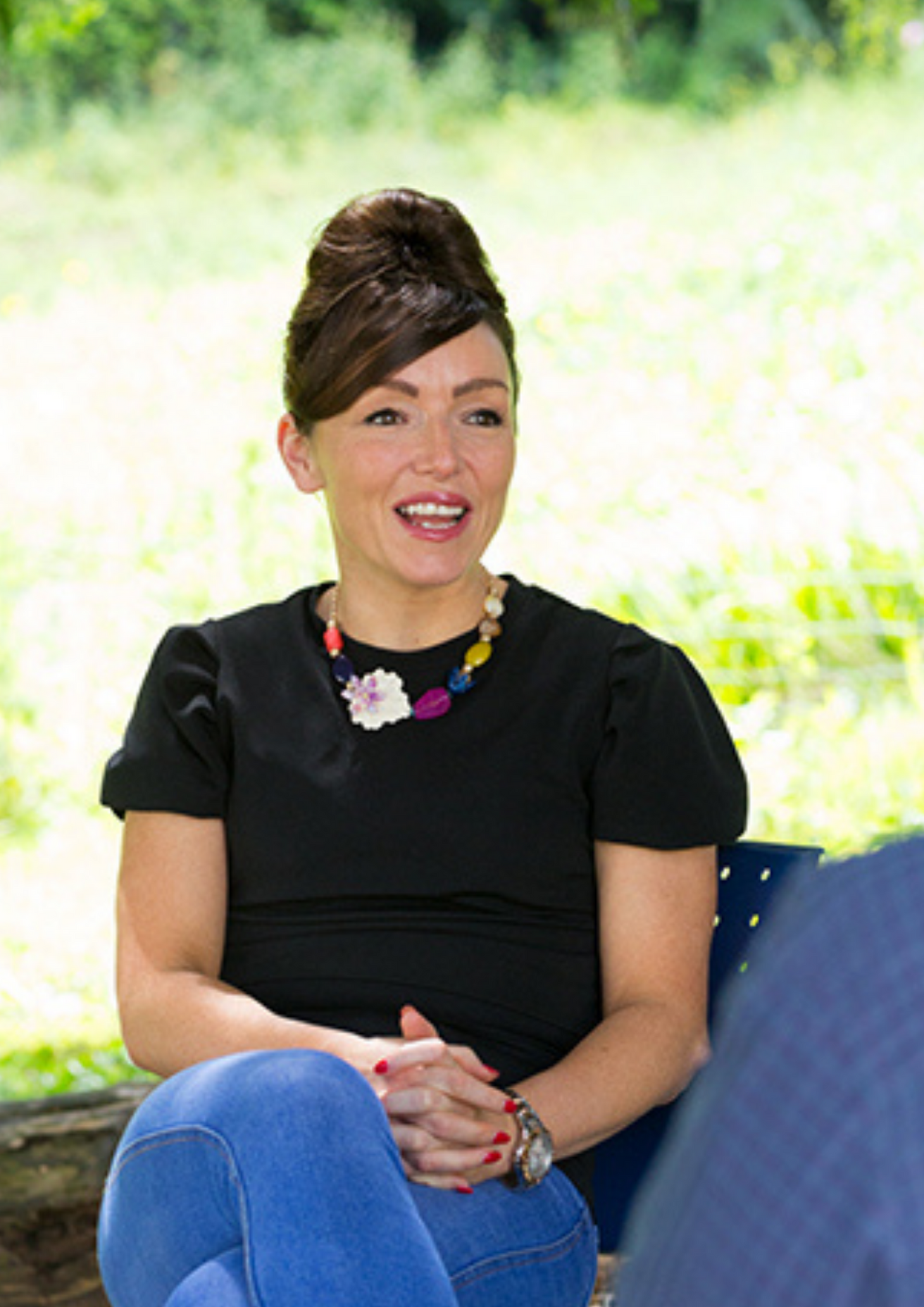 "Working for Coolmine has been the most interesting and rewarding job I have ever had. I began my journey in Coolmine as a student in 2009. I have since worked in various front-line and management roles and currently as Head of Services. The most interesting aspect of the front-line work was witnessing the positive impact the Therapeutic Community has on the client's progression and observing the positive behavioural change throughout their treatment episode. Staff development is a passion of mine in my current role and I believe that it is important to provide a workplace where staff have autonomy, continuous training and development and can progress in their roles; which ultimately serves to benefit our clients. The primary ethos of a Therapeutic Community is to foster individual change and positive growth and I am proud to contribute to an environment where this culture is promoted and applies to both clients and staff.
"Coolmine's vision, mission and values are strongly aligned with my own personal values which is a huge motivator for me and as a result I look forward to work on a daily basis. I enjoy responding to statistics and trends analysis to ensure the organisation achieves the best possible outcomes for clients via evidence-based practice, service growth and adapting programmes to presenting client needs.  I am also passionate about Servant Leadership and I have been providing training to staff to help them to realise their potential as Servant Leaders via a shared approach.  Servant Leadership aligns with the values and ethos of the Therapeutic Community and by reframing our views and actions within the servant leadership context, clients and staff can benefit from a positive and serving culture.  "Servant Leadership is all about making the goals clear and then rolling your sleeves up and doing whatever it takes to help people win. In that situation, they don't work for you, you work for them" (Ken Blanchard)
"2023 marks an exciting time for Coolmine as we prepare to celebrate 50 years of providing quality residential and day services to people with problematic substance use and their families. This has been a massive team effort and all Coolmine staff, clients and stakeholders (past and present) have contributed to the evolution, culture and impact to date. I feel very privileged to have been a part of the Coolmine history and shall look forward to the coming 50-year celebrations and beyond."
Can you donate to Coolmine today to ensure our tireless leaders like Lisa can provide lifesaving services for the next 50 years?
Donate Now
We have a busy schedule of events ahead for our 50th year of Coolmine and we would love to celebrate with you.
Find Out More