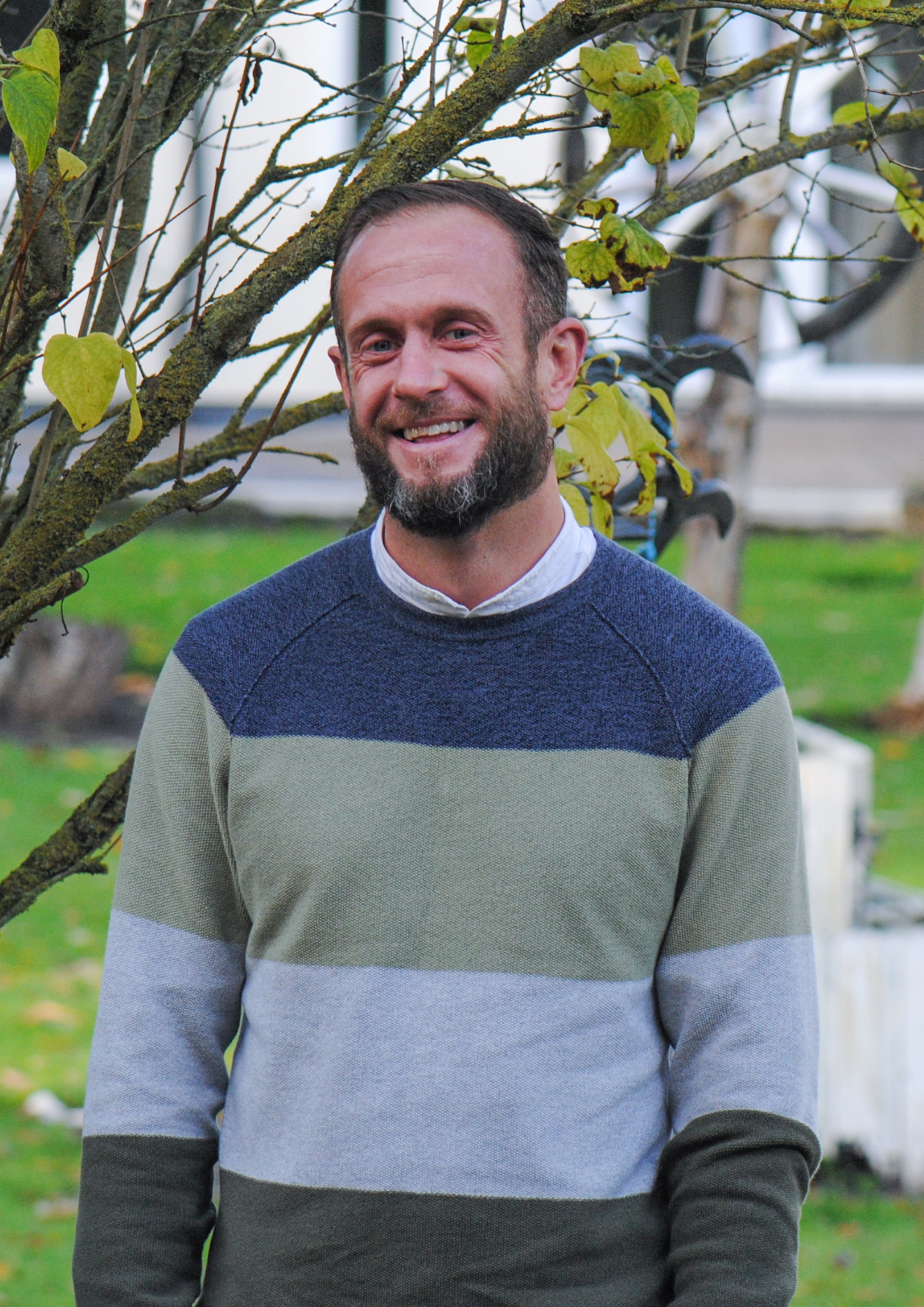 "My life before Coolmine was like a roundabout going in and out of treatment centres, hostels and various rented accommodations. It became a habit to go in to a treatment centres when the shit hit the fan from the consequences of my addiction. It was tearing apart any positive relationships I had.
"It became a very isolated place. I did try sobriety a good few times although where I fell short was that emotional regulation within myself. When leaving programmes, I'd always just think that if I removed the drugs I would be alright.  This was not the case, as the concept goes "those who do not examine their past are doomed to repeat it". I had a lot of fears about looking at all that stuff again as that is what drove me back into addiction in the first place.
"There had been an yet another intervention made with an organisation that had been helping me for years. They gave me the choice to reengage with treatment again or to return to the hostels. I had nothing really to lose, even if it was to get a break from the madness. It took me the bones of 3 months of travelling up and down to Dublin from a hostel on a weekly basis attending pre-entry's while I was trying to reduce my use.
"When I finally got in to Coolmine I won't lie, it felt like an open prison. I thought I had made the wrong decision. But I was three months clean and I'd been attending at least three meetings a week. I was aware of all the clichés that I had fallen into in previous treatment centres so I was cautious of this. I couldn't understand the therapeutic community model for at least eight weeks. I'm very grateful for the staff that were working in Coolmine at the time as they helped me to navigate through the model to suit me rather than the me trying to suit the model. I finally started to trust the process and developed new coping skills such as breaking my image, setting boundaries, been assertive and being myself.
"One change that started to evolve from this was my language; not the language I learned from other treatment centres just to sound good. A language that I could understand and also use while I was out for pro socials and overnights. This was very new to be and my awareness became very high around certain triggers such as people places and things.
"My life has changed since recovery got me, instead of me trying to get recovery. My concept before leaving was "believe in yourself and anything is possible".
"When I went on in early recovery I stayed in Dublin for a while working within the Community Employment Scheme and attempting courses and college. This all felt a bit strange, as my experience had been leaving school early. I also faced homelessness in recovery where I was faced with humbling myself and going living in places that were overpriced while having little or no income.
"I continued to progress in education which led me back to the place I'm from and renting a nice apartment.  Now I volunteer in youth project within the city, struggling with having an income once again I started up a little gardening job to make a few quid. This then led to a valeting job as well. I was even able to open a savings account, which was very foreign to me and where I came from. The WAM (Willing Able Mentoring Social Welfare Programme) helped me a lot with this.
"Once I started to show up regularly for life, opportunities then started to present themselves. This included job opportunities within the services. Even after many forms of rejection from various organisations, I kept persistent in the direction I wanted to go and have now found work that gives me that job satisfaction.
"I started trying new things like going to exercise classes and realising I don't need to give my life story to everyone. This gave me great autonomy. I started putting myself in uncomfortable positions like white collar boxing and a few years on I was winning an Irish title in kickboxing just from showing up. I have become very fond of extreme sports such as marathon, trail running and ultra-running. For me it's very important to still seek that positive feeling as I am aware I didn't give my life to addiction for the bad times.
"I'm no longer renting and I'm officially a home owner and will never be threatened my landlords again to leave.
"I'm aware that it's myself that got me here but I'm grateful for Coolmine for providing the space to find out who I am and what I'm really about."
Can you donate to Coolmine today so we can spend the next 50 years supporting people like Brian?
Donate Now
We have a busy schedule of events ahead for our 50th year of Coolmine and we would love to celebrate with you.
Find Out More