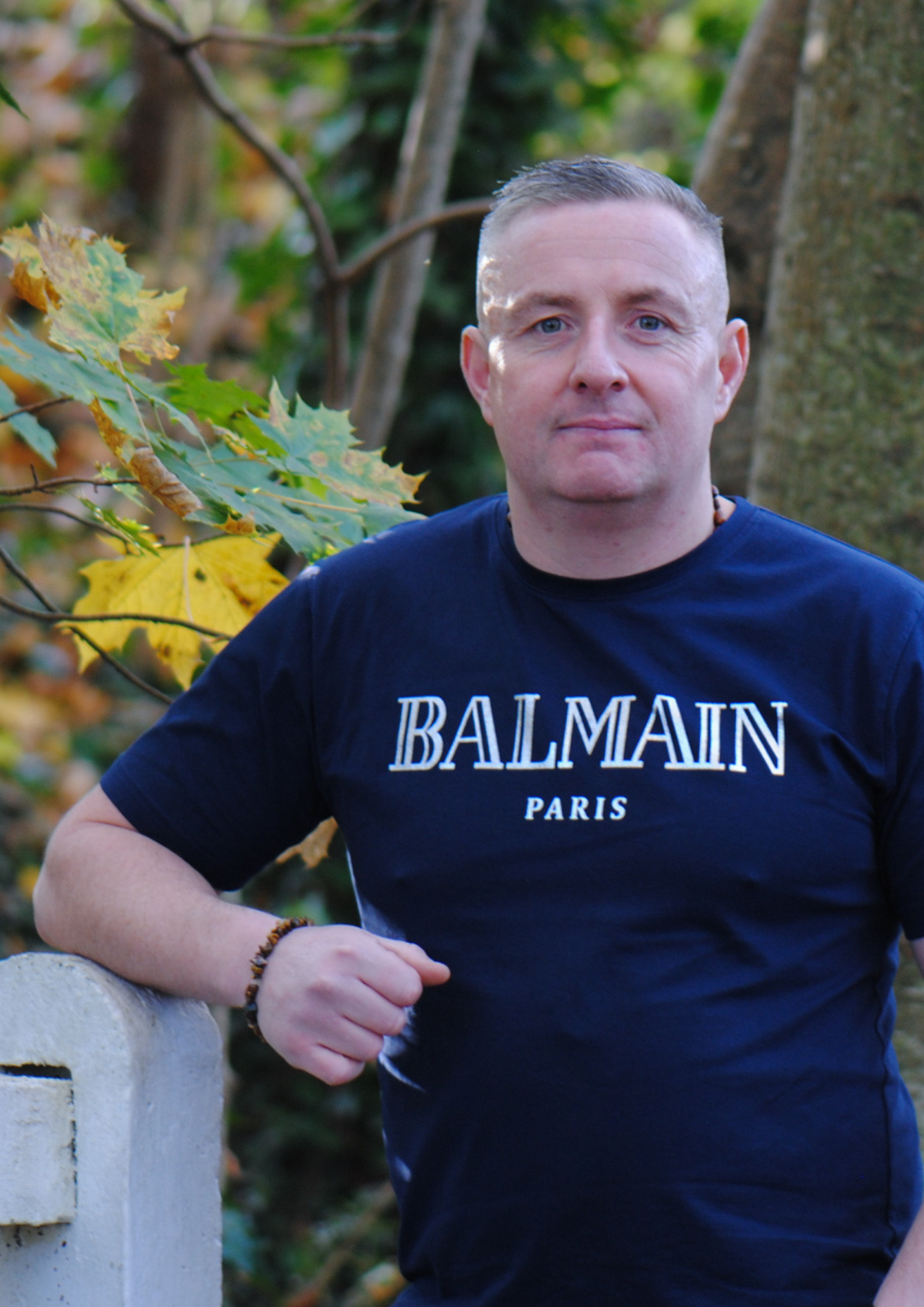 "I started using drugs at a young age, and like everybody my life just became unmanageable. I was constantly in and out of prison for years. All my relationships broke down. Everybody walked away from me and I was left on my own. I got an opportunity whilst in prison to go to Coolmine and I grabbed it with both hands. I had been years trying to get out of the prison system and get into residential treatment, but it wasn't happening for a long time. So when I got the chance I took it. And I've never looked back.
"When I first came into Coolmine in 2021 the greeting was very welcoming. I was greeted by my keyworker, Bernard. I was assigned a "Big Brother" and to this day we're still in contact. He was a lovely young fella, dealing with his own problems too. I received such a warm welcome in Coolmine.
"I can't thank all the staff enough for what they did for me. They showed me how to live again. To look at my behaviours. I'll be eternally grateful to them for what they did for me. I learned that there is a solution to every problem, and I learned to give things time. That's what I learned in Coolmine.
"Being in recovery was a struggle at the start, but life has gotten a lot easier. The greatest thing I've found since coming into recovery is peace of mind. I don't have to worry about getting up in the morning and putting something into me so that I feel good. I get up in the morning, I jump out of bed and I go to the gym before I go to work. I meditate, I go to fellowship meetings. If I didn't have the fellowship after leaving Coolmine I don't know where I'd be. I've done a twelve-step programme, I have a sponsor in my life. I'm in a new relationship. I have a good job, I'm back on the road driving. Things are really taking off. I haven't got my own place just yet but that's in the pipeline.
"I'm so thankful to all the staff in Coolmine for all the work they did with me, and all the work I've been able to do for myself. For me, going to Coolmine was like winning the lotto, to be able to leave prison and not go back taking drugs again.
"You have to give yourself a chance. Take a chance on yourself or you'll never know what it's like to come out of the place where you were."
Can you donate to Coolmine today so Coolmine can provide lifesaving services for individuals like John for the next 50 years?
Donate Now
We have a busy schedule of events ahead for our 50th year of Coolmine and we would love to celebrate with you.
Find Out More