23rd – 24th October 2023 Dublin
Promoting addiction recovery through b

uilding recovery ready communities

 
Coolmine Therapeutic Community, Trinity College Dublin and EWODOR (European Working Group On Drug- Oriented Recovery Research) are happy to announce the 2023 EWODOR symposium that will be held on October 23rd and 24th in Dublin, Ireland. EWODOR has a long tradition of bringing together researchers and practitioners from all over Europe and beyond to exchange recent insights and findings around addiction treatment and recovery.     
This year's conference theme focuses on the role of support, connectedness and communities in promoting addiction recovery. Recovery capital entails the personal, social and community resources and assets that help individuals to initiate and maintain addiction recovery. An overly individualistic approach to recovery often predominates, disregarding the relational nature and ecological embeddedness of recovery processes. The concept of 'recovery ready communities' has been introduced to promote relational recovery and lived experience expertise, stimulating the establishment of alternative services, new networks and innovative methods and policies that support sustainable recovery journeys and communities. Some of these developments and recent research findings will be highlighted during this conference. 
We welcome quantitative as well as qualitative research contributions. Historical, philosophical, institutional, organisational, practitioner and people with lived experience studies relating to the conference theme are also encouraged.   
Abstract submissions should include the following information: 
Author(s) and author(s) affiliation(s) 
Title of the presentation 
Abstract (max. 250 words) 
Contact details of the corresponding author   
When submitting your abstract, please indicate whether you would like your submission to be considered for an oral or a poster presentation.
Application forms should be submitted to ewodor2023@coolminetc.ie 
 The deadline for abstract submissions is July 31st, 2023. 
Additional speakers will be announced.
Prof. Jo-Hanna Ivers
Trinity College Dublin,
Dublin, Ireland
Prof. Wouter Vanderplasschen
Ghent University,
Ghent, Belgium
Pauline McKeown
Coolmine Therapeutic Community,
Ireland
Anita Harris
Coolmine Therapeutic Community
Ireland
Dr. Jessica De Maeyer
HOGent University of Applied Research and Arts
Ghent, Belgium
Mulka Nisic
University of Derby,
Derby, England
Prof. Dr. Stijn Vandervelde
Ghent University,
Ghent, Belgium
Following keynote speakers have confirmed participation in the conference: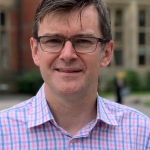 Prof. Edward Day
Professor or Addiction Psychiatry, School of Psychiatry at the University of Birmingham. Dr Ed Day is a Psychiatrist who combines clinical work in the NHS with research and teaching. He specializes in the treatment of drug and alcohol use disorders, and his research focuses on testing novel pharmacological and psychosocial interventions. He was appointed the National Recovery Champion by the Home Office in May 2019.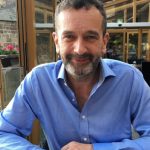 Prof. Dr. David Best
Professor of Addiction Recovery, Leeds Trinity University Honorary Professor at Australian National University, CamberraDavid Best has an under-graduate degree in psychology with philosophy, a Masters degree in criminology and a PhD in the psychology of addictions. He has authored three books on addiction recovery and has written more than 170 peer-reviewed publications and around 70 book chapters and technical reports.
Prof. Marie Jauffret-Roustide
Socialist and Drug Policy Researcher, School for Advanced Studies in Social Science, Paris. Marie Jauffret-Roustide is a Sociologist. She leads sociological and public health studies on drug use practices and social processes of at-risk practices. She is now the leader of an international comparative research on drug policies including the analysis of the biomedicalization process of addiction and the history of harm reduction and cannabis regulations.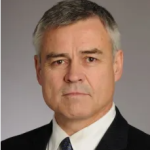 Dr. Paul Farnan
Dr. Farnan is the Chief Education Officer of ROSC (Recovery Orientated Systems of Care) solution group. Dr Farnan has worked in the field of occupational medicine and addiction medicine for more than twenty-five years. As well as being a member of the Occupational and Environmental Medical Association of Canada, he is Board certified in Family Practice and Addiction Medicine. He is a Clinical Associate Professor, Department of Family Practice at the University of British Columbia.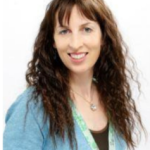 Dr. Sarah Morton

Director of the Community Drug Programme in the School of Social Policy, Social Work and Social Justice in UCD. She holds a PhD from the Centre for Action Research in Professional Practice, University of Bath and has extensive experience in practice, policy development and research in regard to issues of substance use, domestic violence and practitioner practice development.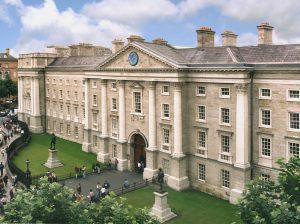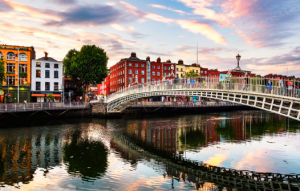 The 2023 European Working Group on Drugs Oriented Research (EWODOR) will
be hosted by Prof. Jo-Hanna Ivers at Trinity College, the University of Dublin,
one of the major tourist attractions in Dublin. You can find more details about
Trinity College here
Trinity College Dublin is located in the heart of Dublin City and is 30 minutes from
Dublin Airport.  There is a wide variety of accommodations and tourist
attractions available close by to enhance your conference experience. You can
find more details here 
Registration is now open and you can purchase tickets here
On behalf of the organising committee
Prof. Jo-Hanna Ivers
Trinity College Dublin
Prof. Wouter Vanderplasschen
Ghent University, Belgium
Pauline McKeown
Coolmine Therapeutic Community
Anita Harris
Coolmine Therapeutic Community
EWODOR is one of the longest standing drug research and recovery networks in Europe. The European Working Group on Drugs Oriented Research (EWODOR) was founded in 1983 by Eric Broekaert (Ghent University, Belgium), Vera Segraeus (Uppsala University, Sweden) and Charles Kaplan & Martien Kooyman (Erasmus University Rotterdam, the Netherlands) as the scientific branch of the European Federation of Therapeutic Communities (EFTC). EWODOR conferences are usually organised in partnership between a treatment organization and local university. Recently, EWODOR conferences were hosted by Aarhus University (Denmark, 2004), University of Oslo (Norway, 2007), University of Stirling (Scotland, 2009), University of Barcelona (Spain, 2011), Aristotle University of Thessaloniki (Greece, 2012), Trinity College Dublin (Ireland, 2014), LUMSA University Rome (Italy, 2016), Ghent University (Belgium, 2018) and University of Derby (England, 2020, cancelled).
Due to the COVID-19 restrictions and changes at the organising universities, EWODOR (European Working Group on Drugs Oriented Recovery research) has been transformed into a network of recovery researchers that hold regular meetings and organizes a bi-annual conference that will be used as a forum for international exchange about addiction recovery research and the role of treatment. We will continue EWODOR's tradition of practice-based research as well as its focus on lived experiences to advance knowledge on addiction recovery.